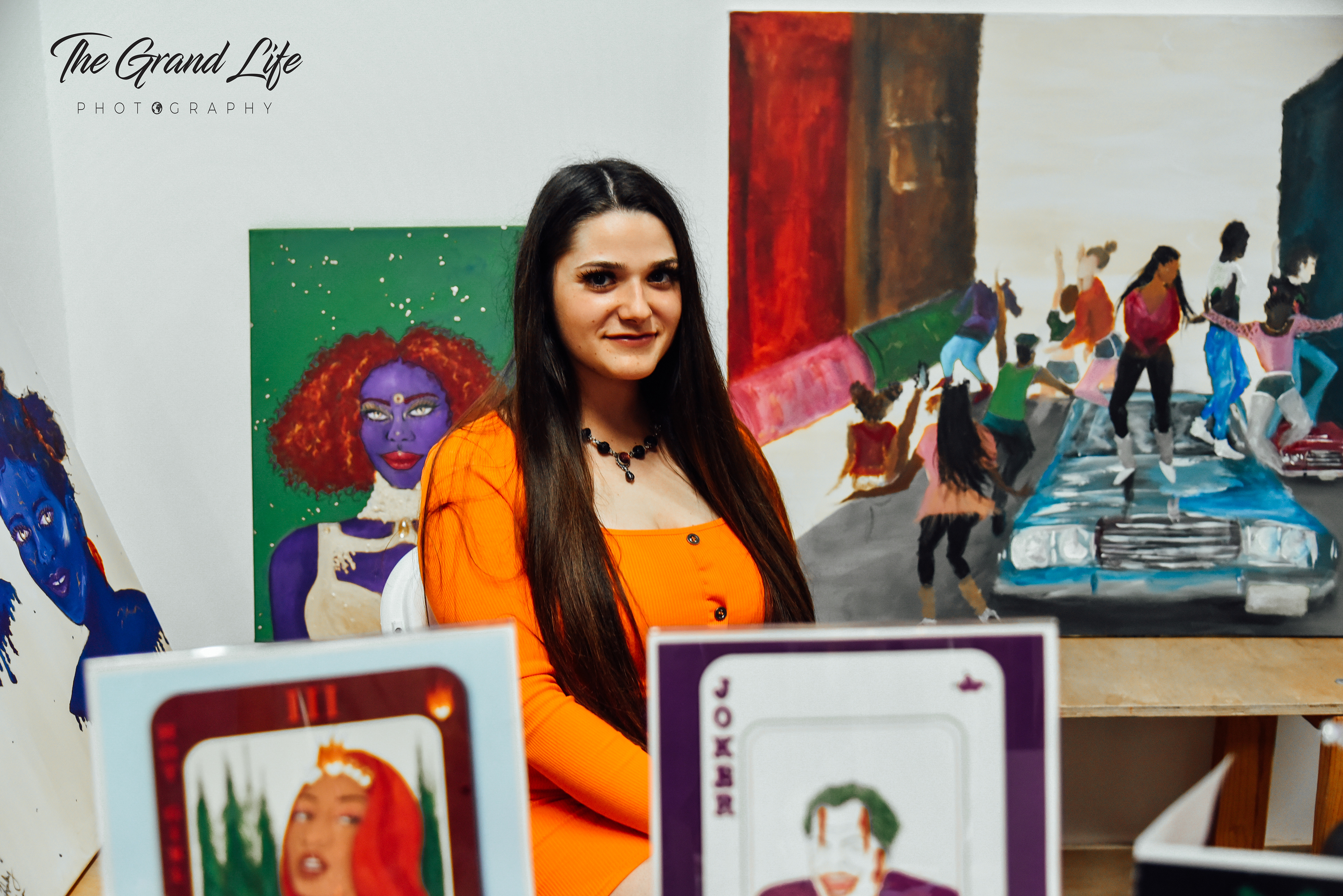 Haley Fonfa is a 23-year-old artist from Las Vegas, Nevada. Fonfa resided in LA for many years where she finished her BA in Fine Arts, Individualized Studies in Illustration at Loyola Marymount University. Currently, she works at Debbie Allen Dance Academy, a 501(c)3 non profit organization, as their development manager. 
"As an artist I have found the freedom and voice I never knew I had before. I devoted my life to art at a pretty old age but it has completely become my passion over the last five years, defining the person I am today. My art connects motion with emotion as I depict nostalgic scenes and images with vibrant animated colors and unique brush strokes. At age 21, I lost my older brother Brett, one of my biggest supporters and inspirations who truly sparked my desire to be an artist.  I believe several parts of him have been passed down to me especially his power to bring people together in a group, his love for all things nostalgic, and his undying passion for every art form. Some of my other biggest inspirations come from women, film, nature and dance. Since 2018, I have been curating art exhibitions in both Los Angeles and Las Vegas with artists of all mediums to not only bring together as many people as possible through different forms of art, but also come together to recognize and appreciate women and artists while giving back to the community."
<3 Haley Fonfa
Fill out form above for all art and show inquires. Artists, make sure to include a link to your website/social media.